Commercial & Industrial Shutters
Security for your property by a reputable company in Dromore, Co. Down
ROLLER SHUTTER DOORS
BC Shutters & Doors Ltd offers one of the widest ranges of high quality industrial and commercial security doors available. All made to the highest standard, to suit any security application, with safety, reliability and cost effectiveness in mind.
Types of doors
Generally there are two classifications:
Commercial – comprising of manual 'push up, pull down' and electric single phase tubular motor doors.
Industrial – comprising of manual hand chain and electric single phase and three phase power operated doors.
COMMERCIAL SHUTTERS
Our commercial roller shutter doors provide an ideal security solution to shop front entrances, windows, doorways, bar counters, servery hatches and more.
The 'push up pull down' manually operated door offers an economical solution and is ideal for smaller apertures where the door will be opened and closed a limited number of times each day.
The electrically operated single phase tubular motor roller shutter door is suitable for commercial applications where the door is only required to operate a limited number of times per day. The door can be operated with either a key switch or rocker switch. A manual override hand crank facility is available in the event of a power failure.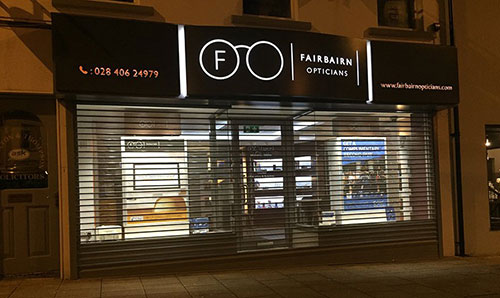 INDUSTRIAL SHUTTERS
Our industrial roller shutter doors provide access and security solutions to loading bays, warehouses, sheds, stores, car park entrances and many other high usage locations.
Manually operated 'hand chain' roller shutter doors are ideally suited to industrial applications raised via a continuous haul chain which drives the fully sprung counter balanced roller barrel assembly. The roller barrel assembly is suspended by end plates that are either independently fixed from the side guides or with full length 'flag-post' angles to which the side guides are also secured.
The spring assisted roller barrel is driven by a hand chain wheel mounted either directly at one end of the tube or via a series of reduction gears, dependent upon the size of the door.
We offer an emergency call-out service and all of our work is guaranteed.
Call BC Shutters & Doors Ltd on
07803 931 374 or 028 9753 3560
ELECTRICALLY OPERATED 'INDUSTRIAL' ROLLER SHUTTER DOORS
Electrically operated 'industrial' roller shutter doors are ideally suited for applications that require frequent usage. The door components similar to the manually operated 'hand chain' roller shutter door except it is raised automatically by a 3 phase 415 volt electric motor in lieu of the hand chain wheel drive mechanism.
The door is operated by an up, down and stop push button station. A manual override continuous haul chain is provided for use in the event of a power failure. A single phase 240 volt option is available where site conditions dictate. Safety brake bearings come with each door as standard as is required to meet with health and safety legislation.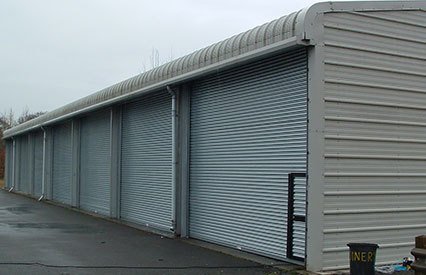 INSULATED SECTIONAL 'UP AND OVER' DOORS
These are an ideal alternative to roller shutter doors where temperature control between environments is of importance. Manual or electrically operated doors can be employed with an insulation 'U' value 0.44W/m2K.
FIRE SHUTTERS
Fire Shutters help many businesses to ensure that they protect their goods, buildings and employees from the threat of fire by offering potentially significant delays to the spread of fire.
Our fire shutters are made to measure to suit your needs with varying fire protection levels from 60 minutes to 4 hours.
Also available are a range of control options to allow integration with the site fire alarm, various warning units are also available for situations where these are needed.
For more information contact BC Shutters & Doors Ltd today.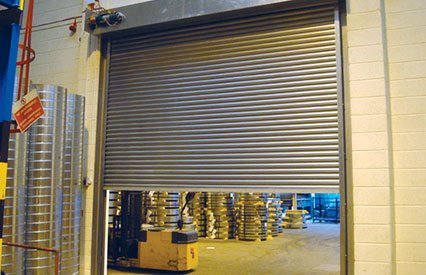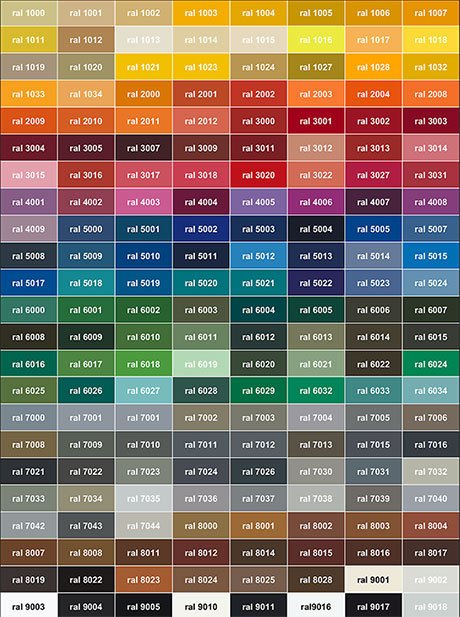 COMMERCIAL AND INDUSTRIAL DOORS
We have formed an opening in this warehouse and have fabricated and installed the necessary steelwork and flashings etc, then manufactured and installed the Industrial roller shutter door with brush strip and bottom weather seal.