Partitions & Movable Walls
Security for your property by a reputable company in Dromore, Co. Down.
PARTITIONING SOLUTIONS
Are you looking for ideas to use your commercial or domestic space effectively without installing permanent walls?
Perhaps your office is rented and the current open plan space doesn't work for you? We can design and install custom made partition walls to suit your requirements. So whether you need a room sectioning off permanently or on a temporary basis we have practical solutions for you.
BC SHUTTERS & DOORS LTD OFFERS
Acoustic partitions
Vinyl accordion partitions
Fully glazed partitioning
Steel partitions
Movable walls
Design
Installation
Repairs and maintenance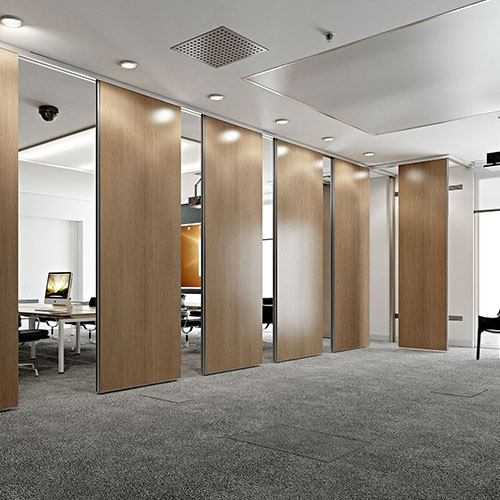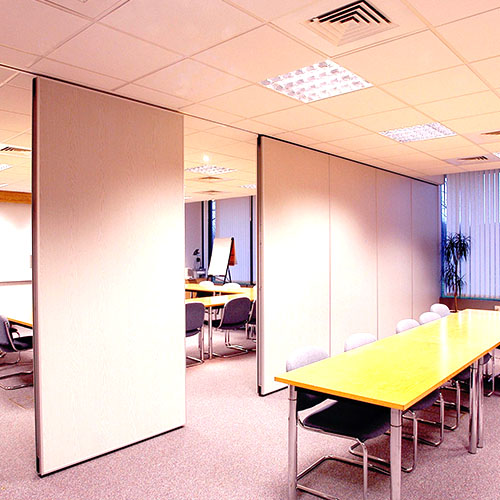 EXPERT INSTALLATION
Partitions, moveable walls & awnings give you the flexibility to alter the layout of your space. Our experienced team offers an efficient and tidy installation service to cause minimum disruption to you.
Based in Dromore we offer our services across Northern Ireland and Southern Ireland. All our work is guaranteed and we are fully insured for your peace of mind. For more information please don't hesitate to contact us today.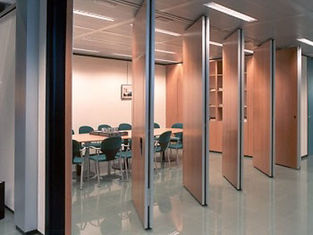 We offer an emergency call-out service and all of our work is guaranteed.
Call BC Shutters & Doors Ltd on
07803 931 374 or 028 9753 3560
ACOUSTIC MOVABLE WALLS
BC Shutters & Doors Ltd offers space solutions in a variety of options to manage your space to its maximum capacity.
Acoustic operable systems:
The highest specification movable wall available, it's designed to cover every conceivable application where sound reduction is a necessary criteria. Several options are available with either exposed protective edge or concealed profiles. The systems comprise of individual panels suspended from a top track only and each panel has top and bottom retractable seals that lock between track and floor. Operation of seals is performed by a quick and easy 90 degree turn and a variety of stacking arrangements are available to ensure the best use of valuable space. Pass doors can be fitted if required and sound ratings can be met from Rw37 to 53dB.
Finishes are available in hardwood veneers, vinyl, melamine, laminate or spray painted. Some finishes can be provided with Class I or Class 0 fire ratings.
MULTIFOLD SLIDING SYSTEMS
Multifold operable wall systems are hinged, sliding panel systems specified for floor track fitting with an optional top hung system available.
This range is designed for rooms where multiple uses and rapid layout changes are required. The aluminium edged profiles to the vertical side of each panel are fitted with rubber box seals to ensure an airtight closure between panels and a reasonable level of sound reduction is achieved from the use of bubble seals at the top and bottom of the panels.
The folding configurations are tailored to the client's individual requirements and can stack at one or both ends, either in the centre or offset. The system can incorporate routed grooves, to provide the appearance of dado rails or skirting, and as with the Acoustic range a variety of finishes are available, some of which can be provided with Class I or Class 0 fire ratings.
CONCERTINA FOLDING SYSTEMS
For those looking for an economic means of dividing rooms to create more usable space, the Concertina range of fabric vinyl partition walls provides the ideal solution. Concertina partition systems are top hung with no floor rails and can be supplied as either single or bi-parting units. They can be stacked to one end or both ends (bi-parting) as required and are purpose made providing varying levels of acoustic performance from 15 to 32dB, with flame retardant options and a wide selection of colour choices.
The Concertina folding wall is often selected where budget is a primary factor and is particularly suitable for use in schools, leisure centres, nurseries, hospitals and church or village halls. The versatile system can be quickly and easily operated to provide division of room space for meetings, events or activities allowing separate areas to be used without disturbance from each other or opening up to one large room when needed.