Maintenance & Repairs
Security for your property by a reputable company in Dromore, Co. Down.
DOORS AND SHUTTERS MAINTENANCE
Regular service and maintenance ensures that your shutters/doors are operating in a safe and effective manner as well as providing the optimal operating performance and lifespan from your door.
Early detection and repair of damage or defects prevents costly faults developing and significantly reduces the risk of disruption to your business caused by breakdown.
Service intervals are determined by the frequency of use of the door. As a minimum, we recommend doors are serviced at least once every 12 months.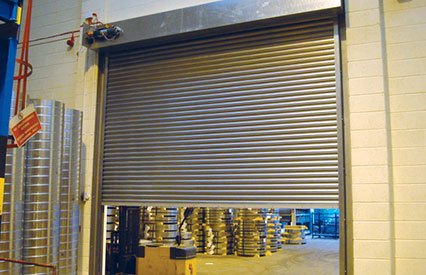 We offer an emergency call-out service and all of our work is guaranteed.
Call BC Shutters & Doors Ltd on
07803 931 374 or 028 9753 3560
EMERGENCY REPAIR SERVICE
All our customers are supported by an emergency repair service. This service ensures an immediate response to breakdowns, reducing disruption to your business and preventing unsecured access.
We will get to you quickly and offer an efficient, quality repair service by our experienced technicians. We can offer our expert advice and practical solutions aiming to cause minimum disruption to you at all times.
HAVE YOU GOT A FAULT WITH YOUR SHUTTERS OR DOORS?
We are experienced in working with a wide range of doors and shutters. Don't attempt to try and fix a problem yourself, leave it to the professionals.
We have parts in stock and offer expert installation of parts if required.
To find out more contact BC Shutters & Doors Ltd today.